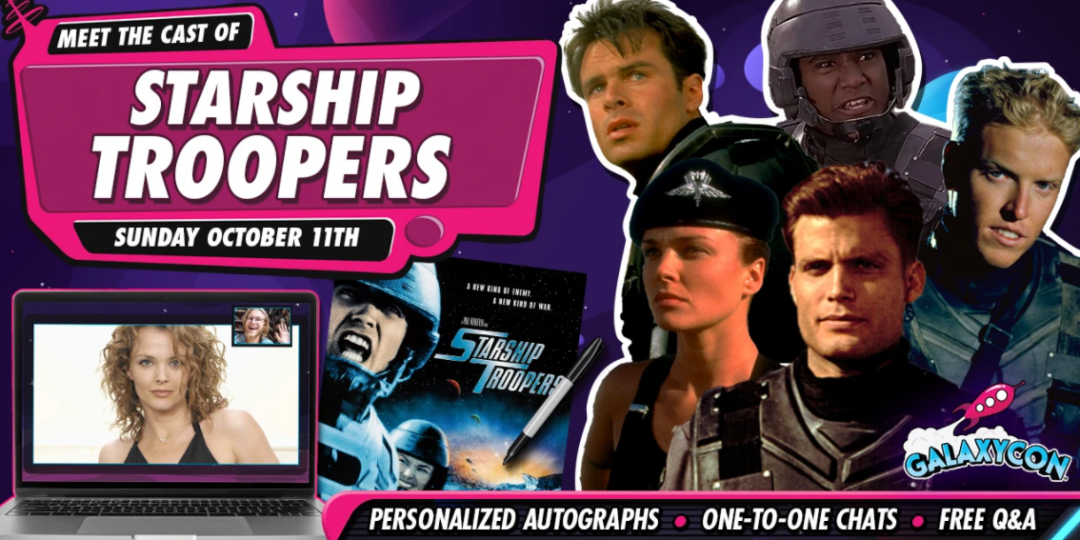 UPCOMING APPEARANCE: STARSHIP TROOPERS CAST at GALAXYCON
Coming to a computer, smart phone/pad, or television screen near you, for ONE DAY ONLY !
Dizzy Flores will reunite with Rico, Ace, Zander and Sugar Watkins for a very special, LIVE EVENT  on SUNDAY, OCTOBER 11th, 2pm ET/11am PT..
Please join Dina and the boys from Starship Troopers (Casper Van Dien, Jake Busey, Seth Gilliam and Patrick Muldoon) as they team up with GALAXYCON for their very first virtual, on-line convention!
There will be a LIVE, 1-hour Q & A with the cast, ONE-on-ONE video chats, autographs and more!!
So get your questions ready and head on over to the GALAXYCON  website for more information.
WOULD YOU LIKE TO KNOW MORE???
No, thanks.  I'd rather check out Dina's Instagram.
Don't wait for posts on social media!  SUBSCRIBE by clicking the BOX below the comments section to receive email notifications when new recipes, videos, productions and appearance dates are posted.