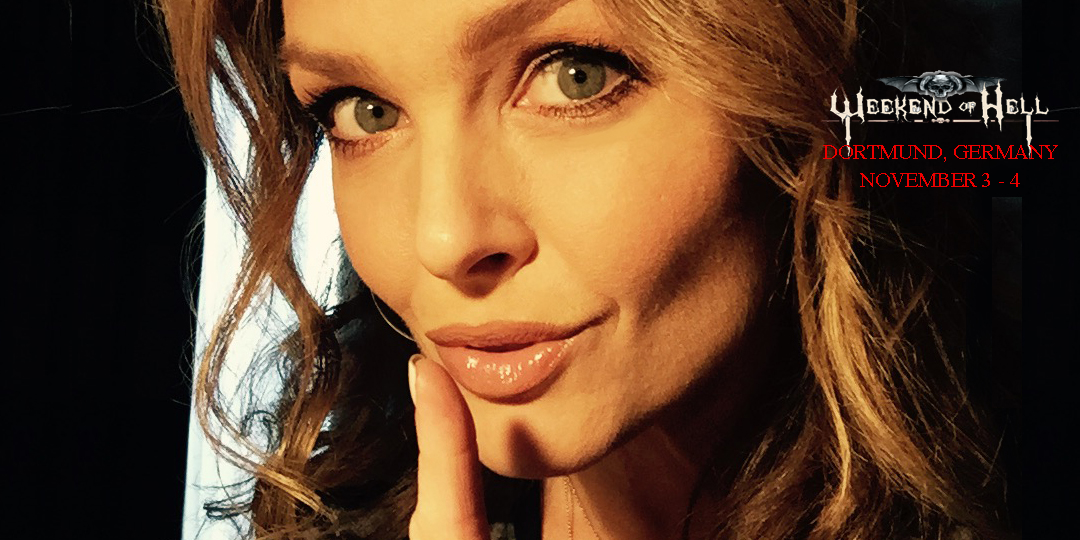 DORTMUND, GERMANY
Oct 20, 2018
By DMDC Administrator
In NEWS
Dina will be heading to Germany this weekend to partake in the WEEKEND OF HELL.
Join Dina, Steven Seagal, Robert Englund, David Arquette, Peter Weller and many MORE of your favorite stars of horror for what will surely be a fun, post-Halloween, spooktacular event! It's all happening November 3-4, in Dortmund, Germany!
Click on the "Weekend of Hell" link above for tickets and more information.
Don't wait for posts on social media!  SUBSCRIBE by clicking the BOX below the comments section to receive email notifications when new recipes, videos, productions and appearance dates are posted.