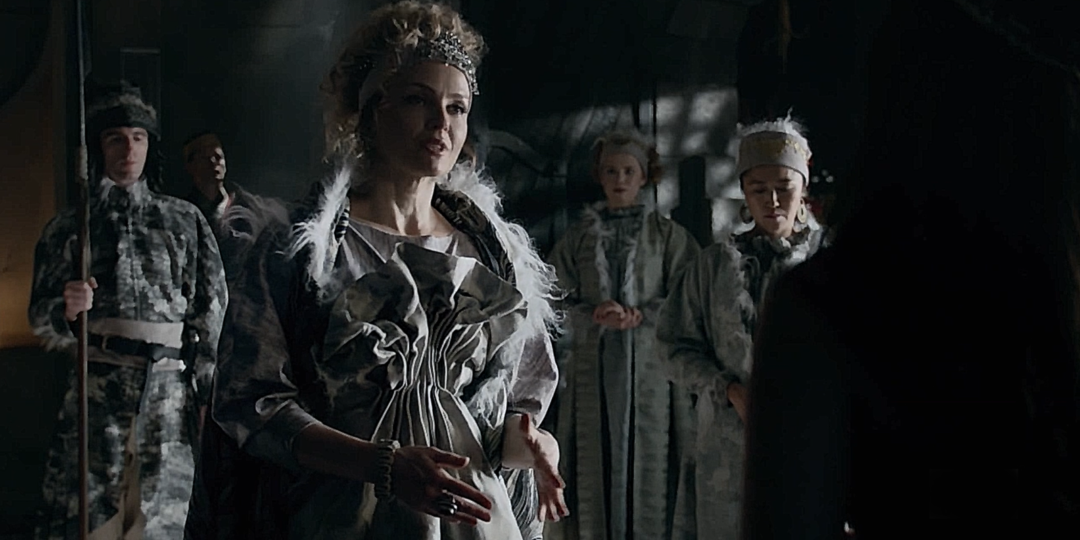 If you're not already watching Sy-Fy Network's magically hip, fantasy series,  "The Magicians", now is the time to start.
A few months ago, it was announced that I would be recurring on the show this season.  Well, this Wednesday, the Stone Queen will finally make her television debut.
It's a fun character, a great show, and I'm really excited to be a part of it.
If you haven't already started to catch up on previous episodes, get your binge on, and tune in to the SyFy Network this Wednesday, February 7 at 9pm.
The Stone Queen will also appear in future episodes airing February 14 and March 14.
The Magicians: IMDB
The Magicians: REVIEW 
Also, airing soon:
CBS's medical drama, Code Black , as well as Showtime's critically acclaimed dramatic series, The Affair.
Updates and airdates will be posted as we receive them.
Please feel free to share this post and comment below.
🙂
I know I'm a little late to the party but,
I just LOVE #TedLasso

It is a gem. ❤️

Can't wait for Season 2.
In a year where we could all use a little more love-
I'd like to thank you for all of your LIKES!
🥰🙏

These were your faves on IG.
❤️❤️❤️

#TopNine2020 #TOPNINE
Load More...
Instagram
This error message is only visible to WordPress admins
There has been a problem with your Instagram Feed.