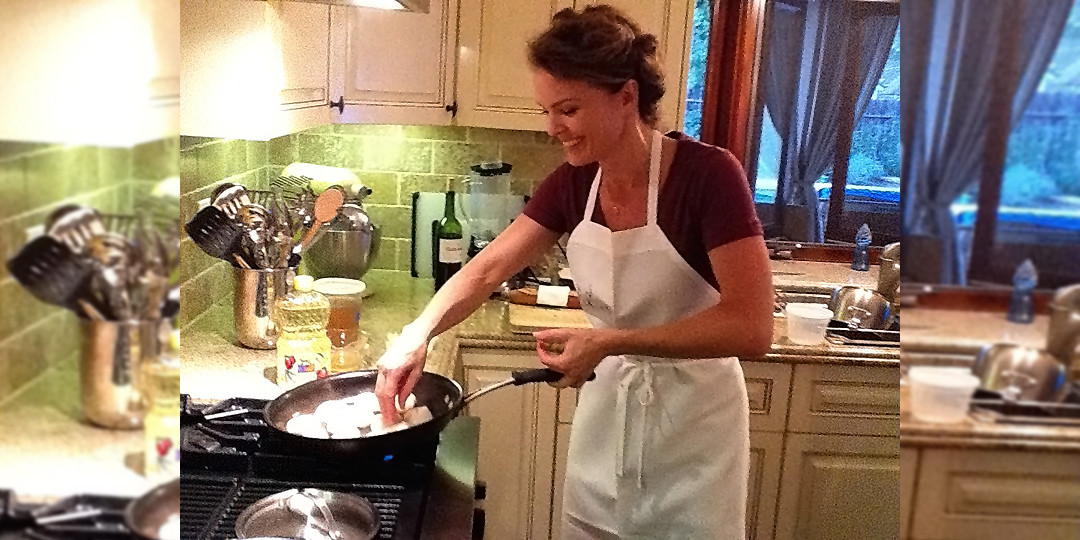 RECIPE CONTEST
Feb 22, 2016
By Dina Meyer
In NEWS
Since the word got out that I enjoy cooking, I have been receiving a lot of requests for recipes, the release of a cookbook, and/or cooking videos.  Perhaps, one day I will get to all of this.
This month however,  I thought I would try to get you involved and see if we can make this more of a collaborative effort.  This way, I also get to see what kind of dishes all of you all enjoy cooking, so that works out well for me. 🙂
So, what do you say? You feel like playing along? If so, here are the requirements:
The recipe should be healthy- (or allow me to modify it for the health/calorie-conscious)
It should be tasty-
And it should be fairly easy to cook.
People lead busy lives, and generally look for something quick and easy to eat, not having the needed time and energy to prepare a healthy meal at home.  But if we can do it simply, a delicious, nutritious meal, might not be as difficult to incorporate into those busy lifestyles.  
The winning recipe will be chosen on March 14, 2016, and then I will personally prepare the dish live on periscope, or upload a video to my YouTube channel shortly thereafter.
I will post your recipe on my website www.DinaMeyer.com
and the winner will also receive an autographed photo.
Please send your recipe to : contest@DinaMeyer.com
Entries must be received by March 13, 2016.
And in case you missed the periscope video :
Throwing it WAYYYYYYY BACK 😊#ThrowbackThursday #tbt https://www.instagram.com/p/CEHO-zMBc6S/?igshid=vzsnxwf416wj
Lots of imposters out there guys... Be smart.
I only have ONE Instagram account. (It's the one with the Blue Check) 😉👍
Nothing like having a 100+ degree #heatwave with #ROLLINGBLACKOUTS, and being asked to turn off the a/c to conserve energy while we stay at home during a #pandemic.

What's next? Asking for a friend. #COVID__19 #heatstroke I'm melting.
Load More...