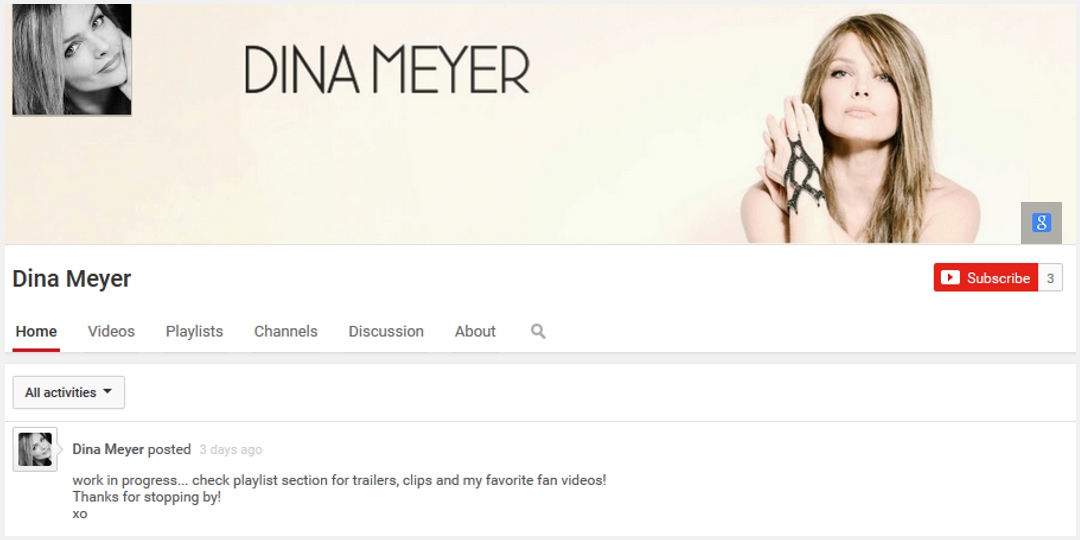 Dina on YouTube !!!
Aug 27, 2015
By Dina Meyer
In NEWS
Hey guys!
I've put together a playlist of film trailers, clips and my favorite videos that fans have created.
You can check 'em out on my YouTube channel.
Yaaaasss!! 🙌🙌 You guys got this! 👊 #SAGAFTRA @SeanAstin @MathewModine @MsJoelyFisher
I know I'm a little late to the party but,
I just LOVE #TedLasso

It is a gem. ❤️

Can't wait for Season 2.
Load More...