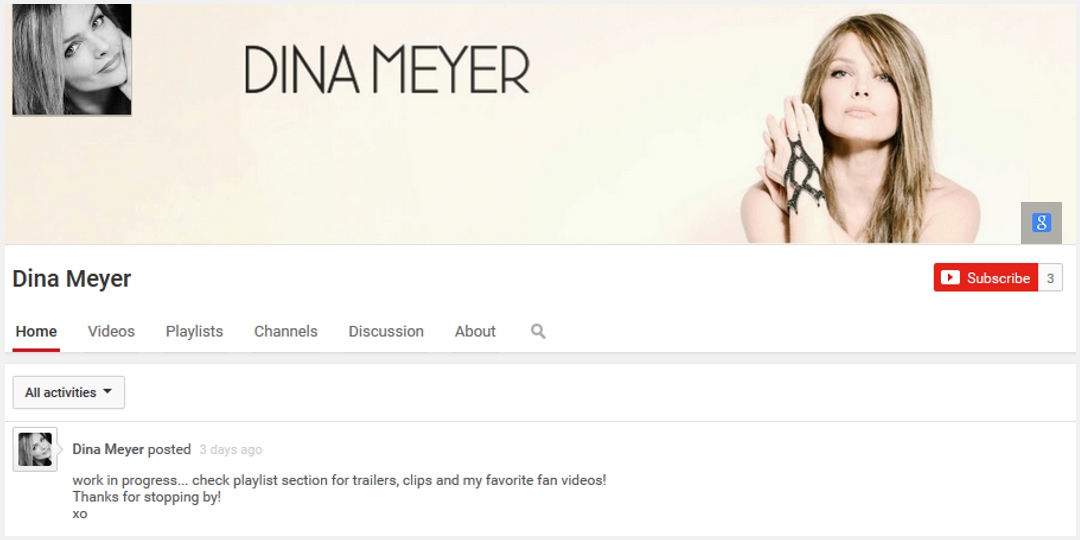 Dina on YouTube !!!
Aug 27, 2015
By Dina Meyer
In NEWS
Hey guys!
I've put together a playlist of film trailers, clips and my favorite videos that fans have created.
You can check 'em out on my YouTube channel.
Horribly tragic surreal news.
I can't... KOBE....😭😭😭
#RIP #KobeBryant
Someone clearly has a LOT of time on their hands with nothing better to do with their life. Sad, really.
Just keep reporting to Twitter.

And please be smart out there folks.
Load More...