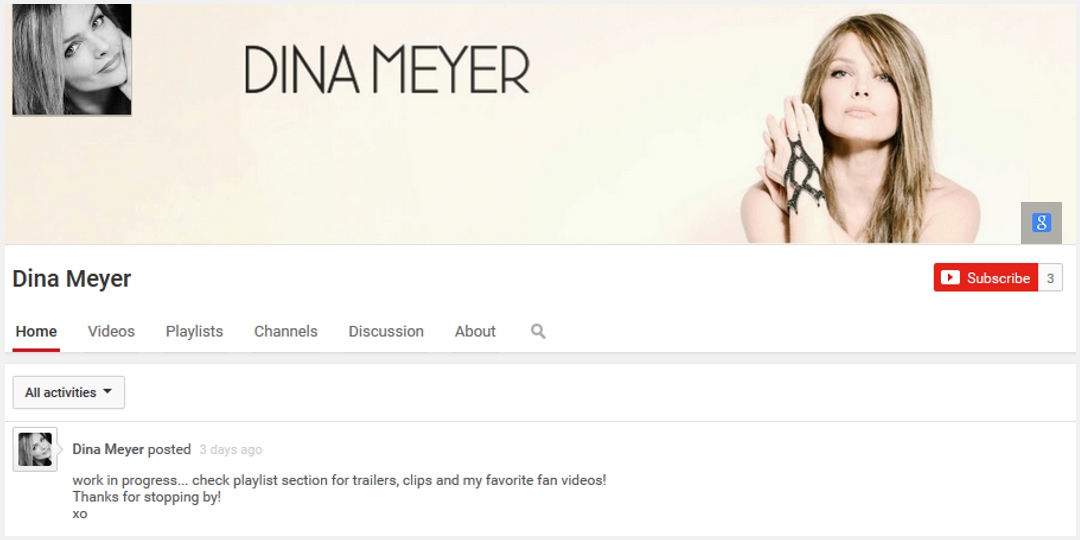 Dina on YouTube !!!
Aug 27, 2015
By Dina Meyer
In NEWS
Hey guys!
I've put together a playlist of film trailers, clips and my favorite videos that fans have created.
You can check 'em out on my YouTube channel.
25th ANNIVERSARY EDITION!
Would You Like to Know More?

@StarshipMovie #starshiptroopers
@caspervandien @DENISE_RICHARDS @TheJakeBusey @Seth_Gilliam @MichaelIronside
Sure did! 👙💕

Follow me on Instagram for more pics, videos and smiles.
😃😃😃
https://www.instagram.com/dinameyer/
Load More...
Instagram
[instagram-feed num=9 cols=3]