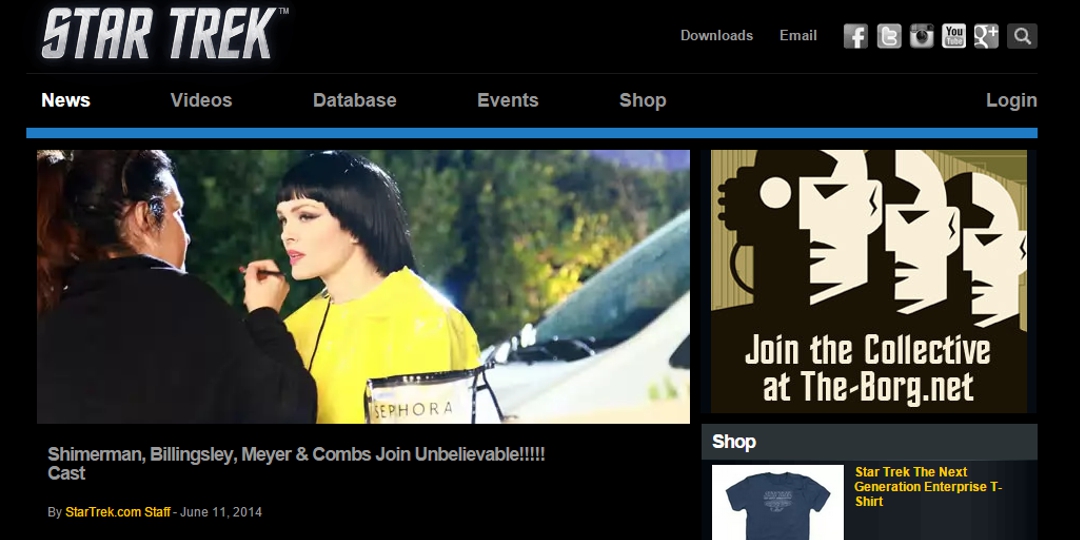 Shimerman, Billingsley, Meyer & Combs Join Unbelievable!!!!! Cast
The upcoming sci-fi comedy spoof Unbelievable!!!!!, which is already brimming with familiar Star Trekactors, has added John Billingsley, Armin Shimerman, Jeffrey Combs and Dina Meyer to its cast.
Angelique Fawcette, who co-stars in the film and is an executive producer, provided StarTrek.com with several exclusive behind-the-scenes photos of the film's newcomers; she also promised that more Trekstars and more photos are on the way.
"We are so extremely excited and grateful to have all of these amazingly talented Trek actors and actresses in our film," Fawcette told StarTrek.com. "We really hope that our movie Unbelievable!!!!! will be a lot of fun for the Trek fans, as we have made it with Trek fans in mind, as we are fans ourselves. So many of our actors usually get cast in dramatic roles, and so it has been out-of-the-box hilarious to see them in this different light."
As previously reported, the film stars Nichelle Nichols, Walter Koenig, Angelique Fawcette, Tim Russ, Garrett Wang, Robert Picardo, Michael Forest, Beverly Washburn, Manu Intiraymi, Chase Masterson, Sean Kenney, Michael Dante, BarBara Luna, Gary Lockwood, Jack Donner, Celeste Yarnall, Connor Trinneer, Nana Visitor, Michael Dorn, Linda Park, Crystal Allen, Anthony Montgomery and Menina Fortunato.
More info click here.
Reminder to start partying like it's 1999.

https://nypost.com/2022/11/28/long-frozen-zombie-virus-is-public-health-threat-amid-thaw/
Thank you to all who came out to play at @CreationEnt #STLV2022 #stlv in Las Vegas.
I had a great time, and loved seeing you all. 🙏❤️🖖🛸 https://twitter.com/DrWutt/status/1563347733897166848
Load More...
Instagram
[instagram-feed num=9 cols=3]