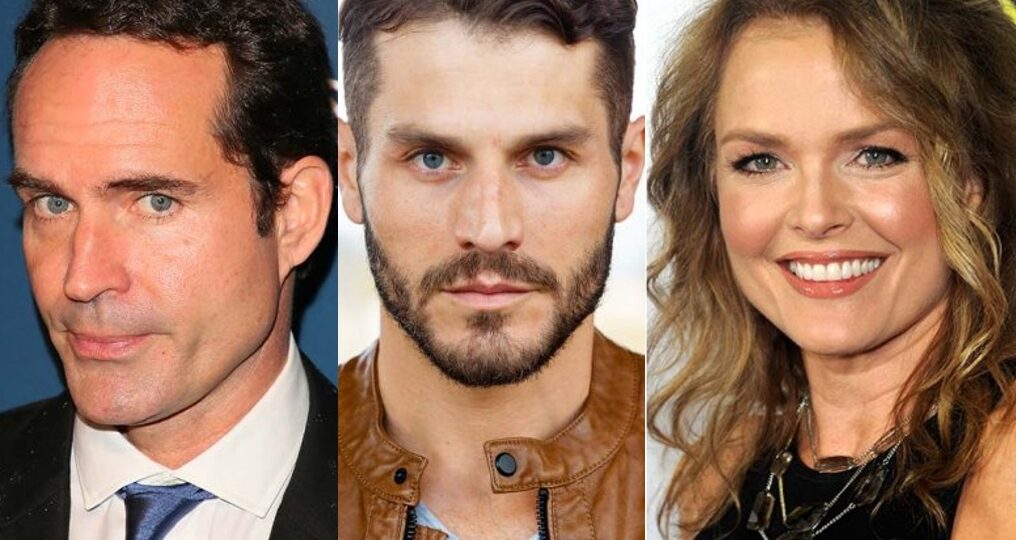 Dina Meyer to Star in Landon Williams' Thriller 'Black Nightshade'
Aug 14, 2019
By DMDC Admin
In NEWS
Dina Meyer, Jason Patric & Lou Ferrigno Jr. starring in Landon Williams' Thriller 'Black Nightshade'
The indie feature Black Nightshade  is a supernatural, psychological noir thriller, currently in production in Los Angeles with a cast that includes Jason Patric (Narc), Lou Ferrigno Jr. (SWAT), Dina Meyer (Starship Troopers), Kenzie Dalton (Feud), B.J. Britt (Agents of SHIELD), Tim Russ (Star Trek: Voyager) and Jaime Gallagher (Dreamcatcher). Rounding out the cast are James Duval (Donnie Darko), Thyme Lewis (Days of Our Lives), Eryn Rea (Grey's Anatomy), Madison Russ (Star Trek: Renegades), Robert H. Lambert (Burying Yasmeen), Josie M. Parker (Forgotten Abduction) and Nick Sarando (Seal the Deal).
Per the logline, Detective Ben Hays (Ferrigno) experiences a series of disturbing dreams while on the hunt for a serial killer. The haunting nightmares lead him to hypnotherapy and a psychiatrist (Meyer). The treatment reveals undeniable parallels between his nightmares and the murders, setting him into a tailspin of paranoia and distrust. Patric is said to open the film in a role that is being kept under wraps.
Press release courtesy of  The Hollywood Reporter.
I know I'm a little late to the party but,
I just LOVE #TedLasso

It is a gem. ❤️

Can't wait for Season 2.
In a year where we could all use a little more love-
I'd like to thank you for all of your LIKES!
🥰🙏

These were your faves on IG.
❤️❤️❤️

#TopNine2020 #TOPNINE
Load More...